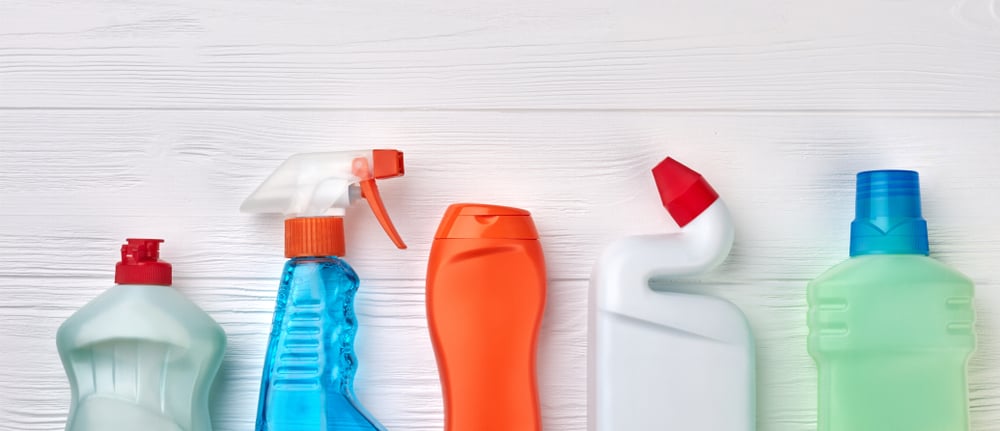 When designing packaging for cleaning products it is essential to take into account the specific mixtures of chemicals that must be stored safely inside containers. However, in addition to meeting technical requirements, packaging must also perform promotional functions.
In the detergent sector, product characteristics and marketing are the key factors of packaging design and determine the choice of suitable material and the design feasibility.
The challenges that arise concern precisely the search for innovative solutions for soap containers and detergents that are both functional and in line with the brand's communication strategy.
In this article we will answer three important questions:
What characteristics of detergents affect containers?
Why use PET containers for detergents?
What are the advantages of PET containers for detergents?

What characteristics of detergents affect packaging design?
In the study of new detergent containers, it is necessary to consider first the different forms with which these products are marketed, for example:
Liquid:

Powder;

Paste;

Bar;

Cake;

Moulded piece;
Each of these categories of detergents needs specific packaging that can preserve the shape when the product arrives in the hands of the consumer.
In addition, there are also many components with which detergents are made, among the most common can be mentioned: surfactants, additives, polymers, enzymes, perfumes. In this case, the first problem that the packaging has to solve is to protect these substances from UV rays that can degrade or alter them.
Why use PET for detergent containers?
To obtain modern and efficient detergent containers it is advisable to switch to the use of PET, a material with characteristics compatible with the chemicals we talked about earlier.
By designing and, subsequently, making PET packaging, it is possible to obtain greater flexibility, light weighting of containers compared to HDPE ones, a more accurate neck finish, higher output and greater safety.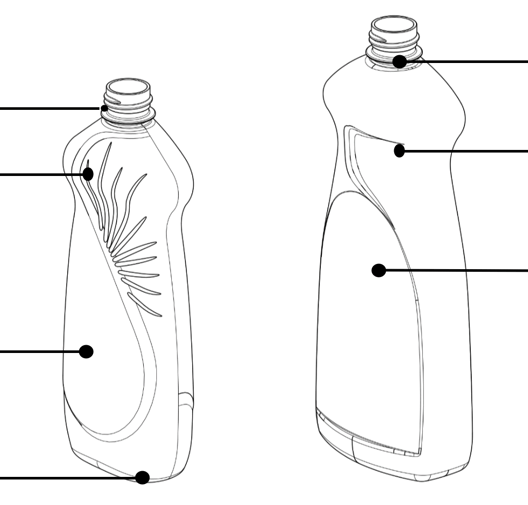 Polyethylene Terephthalate (PET) allows you to create innovative designs, such as asymmetrical, oval bottles, with handle, with particular textures. These that seem to be details are actually characterizing elements that lead the consumer to choose precisely that brand.
So, not only is it important to choose the material that best suits the chemical characteristics of detergents, but it is also essential to take care of every detail of the packaging design:
Edge;

Boundary;

Side;

Overall dimensions;

Embedded or embossed details;

Base design.
Finally, returning to the action of light on detergents, it is necessary to know that it is possible to create a transparent PET container that protects its contents thanks to the addition of UV barrier additives.
What are the advantages of PET containers for detergents?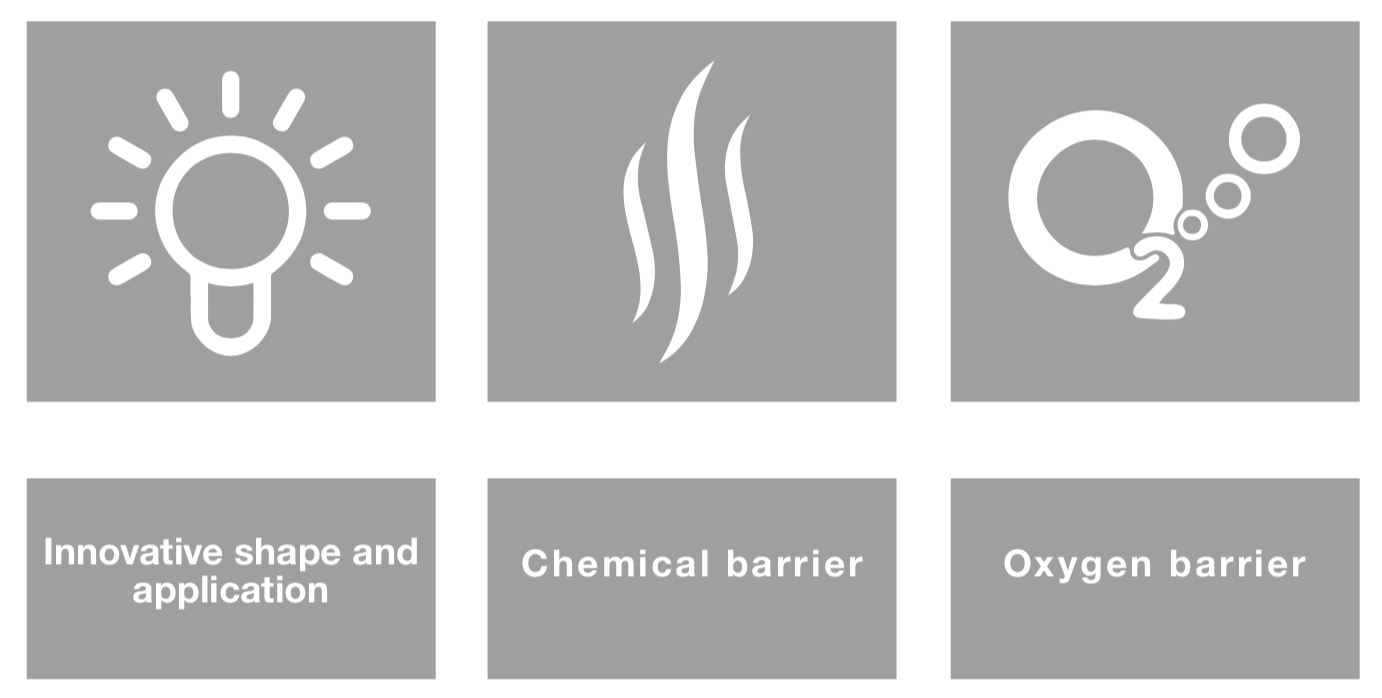 What makes the choice of PET containers for the marketing of detergents extremely advantageous are a number of characteristics that make this material particularly suitable for the needs of the sector.
The main benefits are:
Different design available with respect to HDPE, PP, PVC containers;
Transparent, no opalescence as HDPE or PP;
Clearness, brightening as glass;
Brilliant colors: clear or easy to be colored with additives;
Unbreakable, drop resistant;
Good resistance to chemicals;
Safer, good sealing.
PET allows you to have more efficient container production and material savings, which also lead to economic and environmental impact benefits.