When purchasing a moulds for PET preforms you realise that there are various companies who can supply them and the choice is not that simple.
It is not advisable to look merely at the price when dealing with elements that have substantial costs, but that can make the difference between fast, long-term production and a series of unexpected problems that will end with a rapid change of mould.
There are various technical elements and design characteristics that must be taken into consideration in order to make the right choice.
Read Also: "What do the economic benefits of an injection mould depend on?"
In the following paragraphs we will try to give specific indications on how to purchase injection moulds for PET preforms that are suitable for the different types of company.
The needs of those producing PET preforms and brand owner companies
The PET preform production systems and moulds are used both by those involved in preform production only and by those companies who create the preforms, transform them into bottles and fill them with liquids such as water, soft drinks, alcoholic beverages, fruit juices, milk, oil.
Naturally, the two industrial sectors are different and have different needs, but there are characteristics that both of them look for in a preform mould.
As already mentioned in the introduction, the wide range of suppliers often leads to analysis of the economic aspect only, whereas the elements that make an investment remunerative are different in this case.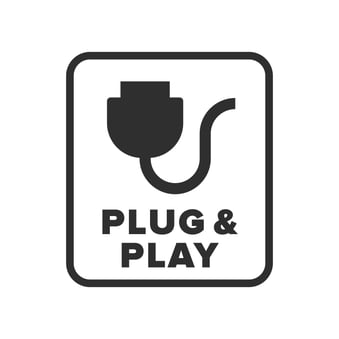 The three main mould factors that really make a difference are:
Plug and play

Efficiency

Production

of easy-to-process preforms
A partner who delivers a ready-to-use mould is really giving the customer an economic advantage, because it reduces machine downtime to a minimum.
Efficiency is often taken as read, but on mechanical parts that have to carry out millions of machining cycles this requirement is essential.
For example, there are treatments that can double the mould lifespan, taking it from 5 million to 10 million cycles.
The difference is considerable and it is obvious how much this can effect the return on investment.
Careful design and even more careful construction of each element in the injection mould for PET preforms translates into quality production.
Preforms that can be easily used by the blowers are what both the manufacturers of these objects and the bottling companies want.
The advantage of using someone with a 360° knowledge of the process

There are also great differences between trusting in those who only manufacture injection moulds and those who deal with all the processes from custom design to installation of the moulds, to start-up of the machines.
A company with 360° knowledge of the process can act as sole partner for all the activities that lead to the finished product.
A single person managing the project from start to finish gives a considerable strategic advantage, just think of the time saving in the event of problems or the need for modifications.
A mould supplier that has an overall knowledge of the market is able to give advice and create the mould best suited to the customer's production.
Companies that only produce moulds do not have detailed knowledge of all the processes and dynamics of the industrial sectors that use those moulds, consequently they cannot provide complete solutions for the different types of production.
Asking to work with a partner that combines all the skills necessary to create a PET mould under one roof means not having to think about all the individual steps, and communicating in a more direct, effective way.