Maintenance is an essential aspect with regard to moulds and their ability to respond to production needs over time.
A mould that has operating problems, connected to length of use, limits the productivity of the bottling plant and has a negative effect on company earnings.
Refurbishment allows a considerable improvement in the efficiency of each mould. It is therefore essential in order to decrease machine stoppage times and optimise the efficiency of production lines.
The advantages of SIPA refurbishment apply both to the moulds produced by the company itself, and to those produced by other main world manufacturers.
SIPA, a world leader in all available technical solutions to design, produce, fill and pack PET containers, makes available all its experience in the maintenance of industrial moulds.
Maintenance goals according to SIPA's vision

These are the goals that SIPA's maintenance and refurbishment activities aim to achieve:
Increase in the mould working life

Improvement in preform quality

Increased productivity

Ability to lighten the preform weight

Saving in raw materials

Compatibility with both new and existing moulds

Flexible range of treatments and costs

Extremely rapid intervention times
How to extend mould life-span, increase its applications and overall efficiency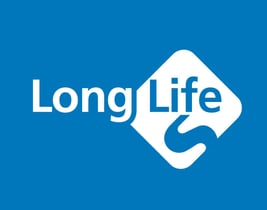 SIPA's conversion and refurbishment service helps the customer to get the most out of his mould.
For example, our "LongLife" service extends the life-span of the cold half of the mould, which will require no maintenance up to 11 million cycles.
We also provide a mould inspection service to assess the quality of the preforms produced over time, planning the intervention required.
SIPA inspections help identify any loss of efficiency in the production line, providing the right intervention to keep mould performance high and optimise customer investments.
READ ALSO: "How to increase the life of a PET preform mould?"
What does the Refurbishment service consist of?
The mould refurbishment service offered by SIPA is based on:
Improved neck cooling

Improved cavity cooling

Cavities constructed in two pieces

High strength materials
Intervention times and methods

SIPA has many centres in various Countries throughout the world, an advantage for customers interested in maintenance or refurbishment services.
This is a plus in terms of times and costs, as it limits shipping and the relevant charges as much as possible.
READ ALSO: "Refurbishment centers: strong support for customers around the world"
After inspection a report is issued to the customer, containing details of the mould status and, if necessary, a quote for possible refurbishment.
The quote does not involve surprises, as only the operations directly indicated in the report are carried out.
Timing is also designed for customers: a maximum of 2 weeks from taking charge of the mould to delivery of the regenerated mould for the most complex types (144 cavities) and even faster times for other models.
Want to find out details of all the SIPA solutions available for you? - Read More
Want fuller and more detailed information on our Mould Maintenance service?