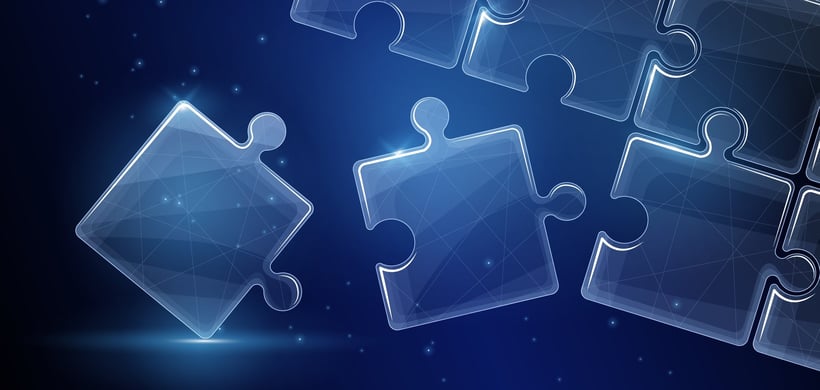 SIPA is working non-stop to identify unique solutions that will satisfy the needs of manufacturing companies with regards to complete PET bottle blowing-filling-capping lines.
Recently, the company's Sincro Bloc range has been extended, comprising systems based on both rotary and linear stretch blow-moulding units.
SIPA customers are thus able to select the line best suited to their production needs for a wide range of products and bottle sizes.
The missing solution: linear blowers suitable for multiple sizes

The new features mentioned here are extremely significant: until recently, Sincro Bloc models were based on rotary blowing systems capable of producing up to 61,000 bottles/hour in small and medium sizes.
However, a large proportion of customer businesses were seen to have different needs, in particular those producing water and food quality oil who required clean, compact systems for the production of larger sizes, up to 12 litre containers.
Another situation with particular needs is that of companies producing limited quantities, for example just 2000 bottles per hour.
For this, synchronisation of filling with SFL linear blower, rotary filler and capper, has proved to be the most appropriate method.
Production capacity and speed

More specifically, SIPA has improved its Sincro Bloc range with a solution based on the SFL linear blower, associated with the BigFill gravity volumetric filling monobloc, with a rate of over 4000 bottles/hour for sizes of up to 12 L and 10,000 bottles for standard sizes.

The features of the Sincro Bloc linear SFL go well beyond large sizes and small production runs. They can produce and fill large and small containers, with various neck and cap sizes, bottles with particular shapes (oval, asymmetrical or with a handle).
These lines are also able to fill all types of liquids, whether these be water, CSD, milk, hot fill products or products will high added value such as oils, detergents and personal care products.

Read Also: "PET bottle filling machine: rotary, isobaric and gravity"
Versatility and aesthetics

In reality, all Sincro Bloc systems are extremely versatile: the same line, both with linear and rotary blower, is able to produce and fill hot fill and CSD beverages.


Another advantage is the great attention preform and bottle handling, in order to guarantee the quality of the neck even in case of extreme lightweighted containers, in addition to control systems to verify that the process does not produce scratches on the PET packaging.
Technical Study: "Producing ever-lighter preforms and bottles: the advantages of synchro systems"



Compact size, ergonomics and Low TCO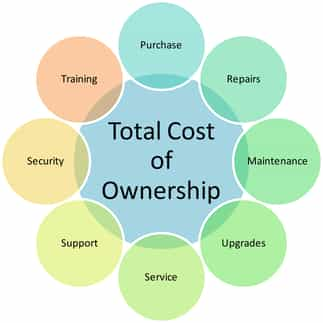 Linear Sincro Bloc offers further important advantages, starting with simplicity, as it only requires a single operator for the whole system.
This is because the line is very compact, mechanical movements are extremely simple, it is versatile and easy to use.
The system connecting the linear blower and the filler is extremely compact and reliable. The system allows continuous connection of a linear blower that works batches of bottles with the rotary filler, which on the contrary requires continuous feeding, with the bottles suitably pitched.
Technical Study: "PET bottle filling machine, filling techniques: performance & precision"
The total cost of ownership (TCO) is also lower, thanks to the lower investment costs and the reduced maintenance required, as well as the quick size changeover time. To these characteristics must be added reduced water and power consumption.
All this makes SIPA's SFL one of the best stretch blow moulding systems on the market.
Hygiene and cleaning
Sincro Bloc systems excel in their simplicity and hygiene: the products pass through a closed, controlled environment with sterile air and Hepa filters, eliminating the use of air conveyors.
For this reason there is no need for rinsing between blowing and filling, and for external conveyor systems, resulting in total protection from the external environment from the time the preform enters the supply phase until the filled and capped bottle re-emerges, ready for the final packaging.
The high levels of cleaning allow customers also to fill sensitive products and carbonated beverages that do not contain artificial preservatives.



SIPA's range of mechanical and electronic filling machines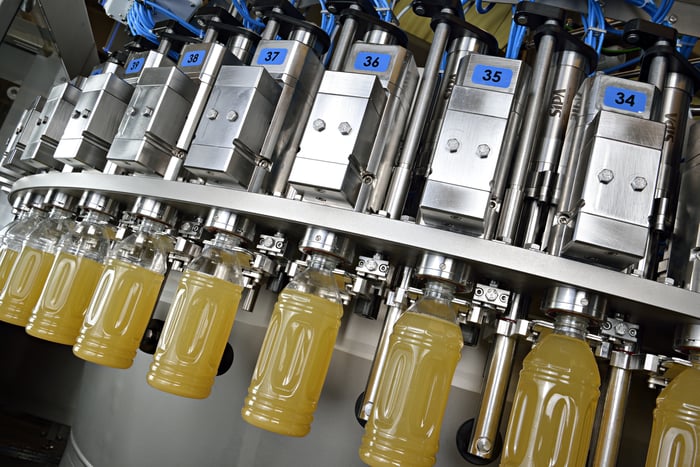 Within the line it is also necessary to pay attention to the various types of filler that can be combined with the line and rotary blowers for small sizes:
Stillfill Evo mechanical gravity filler for still beverages, both cold and hot-filled;

Isofill mechanical isobaric filler for carbonated beverages and mineral waters;

Flextronic S and SE electronic volumetric fillers, respectively for various types of still liquids and hot-fill products;

Flextronic W electronic weight filling monobloc for products with high added value;

Flextronic C multi-product electronic volumetric filling monobloc for CSD, still and sparkling mineral waters, hot and cold fill juices.




Want to find out details of all the SIPA options available for your company? Speak with our experts!