Polystyrene is a material that is being increasingly used in packaging including when this is in contact with foodstuffs. The main rules governing its use in the food sector indicate that the end product of the machining process must only contain virgin material, with the use of recycled material being prohibited.

However it must be remembered, in terms of sustainability, that polystyrene packaging can still be recovered and recycled without the need for any particular technological procedures or performance requirements.
How to create polystyrene containers using the ISBM system
Industrial reorganisation principles are causing many companies to review their manufacturing systems, including product packaging, with a view to optimising processes.
Read Also: "PET packaging material: market trends and lightweighting factor"
For this reason many businesses are highlighting the need to produce special containers not using rPET or special co-polyesters, but polystyrene.
More specifically, some of these expressly require that the containers be made in this material using the ISBM (Injection Stretch Blow Moulding) system.
Characteristics and advantages of the ISBM system
It is traditionally accepted that polystyrene is used to create oriented biaxial films, but, to date, nobody had suggested its use to create bottles.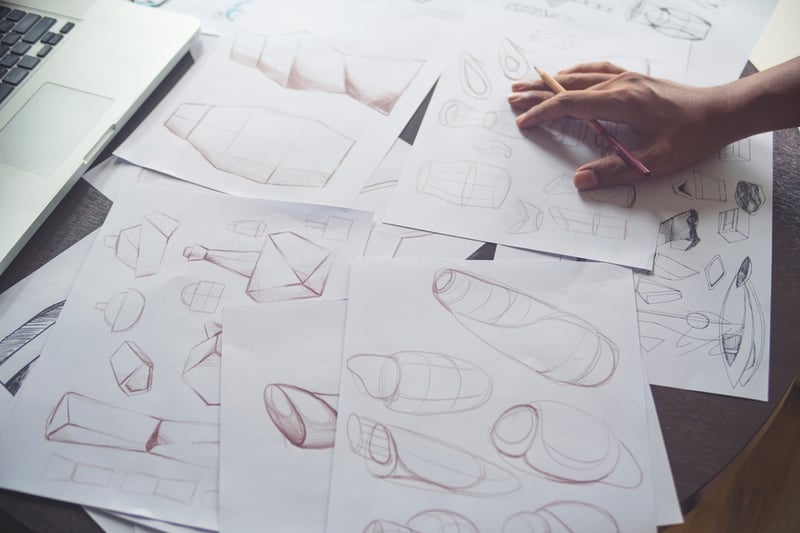 Technology and preparation in terms of automation by firms with a particular vocation for innovation, such as SIPA, have made it possible to meet this type of need.
Why use the ISBM system in the first place?
One reason derives from the needs in terms of container shape. The starting requirement was not so much to produce wide, flat containers, but rather narrow, tall ones (for example 500 mm in height).
The main challenge was in finding optimum stretch ratios, and defining optimum process conditions - melt temperature, preform demoulding temperature, conditioning process… everything.
A suitable solution is the one created starting from a single-stage ISBM system suited to the production goals.
Differences between ISBM lines for PET bottles and those in polystyrene
In effect the ISMB machine used is much taller than a standard configuration. The main difference lies in the mould opening capacity which is much wider in the special version for polystyrene bottles, as it has to house much longer preforms.
Read Also: "PET packaging: alternative materials for virgin PET"

The latter can reach up to 425 mm, whereas a standard unit can create preforms up to 175 mm long.
A special screw diameter (70mm diameter) was also created in order to provide a large enough shot size (600g, for production of four 150-g preforms at a time).
Once the bottles are blown, a multi-axis robot carries them to a plasma chamber for sterilization, and then to a linear conveyor. This takes them through capping and labelling stations, and then onto a bagging machine.
Once bagged, automation finally yields to manpower, as the bags are placed in a carton box by an operator at the end of the line.